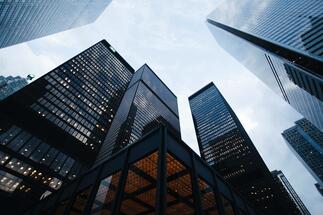 On February 8, 2021, Emmanuelle Wargon, Minister Delegate for Housing, held a meeting with real estate professionals to discuss the transformation of 500,000 square meters of vacant offices into housing, an initiative that the government wants to accelerate.
The Covid-19 pandemic and the rise of teleworking have led to an increase in office vacancy rates, with an immediate supply of more than 3.5 million square meters in the Île-de-France region at the end of 2020. The IEIF also predicts an excess of 3.3 million square meters of offices in the Île-de-France region alone in the next 10 years, representing 6.5% of the total stock, due to the growing adoption of teleworking.
So, is this a good or a bad idea? The transformation is not so simple...
However, converting all buildings into housing is not feasible, as only about 20% of the assets studied have real conversion potential due to technical, financial, and political constraints. Nevertheless, the potential for building rights is enormous, with several hundred thousand square meters of potential in Paris and the first ring based on currently vacant offices. The conversion of some buildings is therefore a viable solution to meet exponential housing needs and rebuild the city on itself without creating more square meters.
Rebuilding the city and adapting it to new needs - housing, but also energy
The key question is to determine the best use for each asset, taking into account financial and technical criteria. If a property is difficult to rent out in its basic use, conversion may be considered. In addition, the conversion of old buildings is an excellent response to the climate crisis, as it allows for energy-efficient renovation of thermal filters and prepares the resilience of cities. The government encourages real estate actors to use the aids of France Relance and the funds for the conversion of industrial wasteland and the promotion of sustainable construction to finance these operations.
Finally, transformations are not limited to housing and can concern schools, daycares, health centers, accompanying the evolution of our neighborhoods towards functional mixity. Business districts, once designed for a single use, must be reconsidered to meet new needs.
Source: BFM Business